Thrive Montessori Academy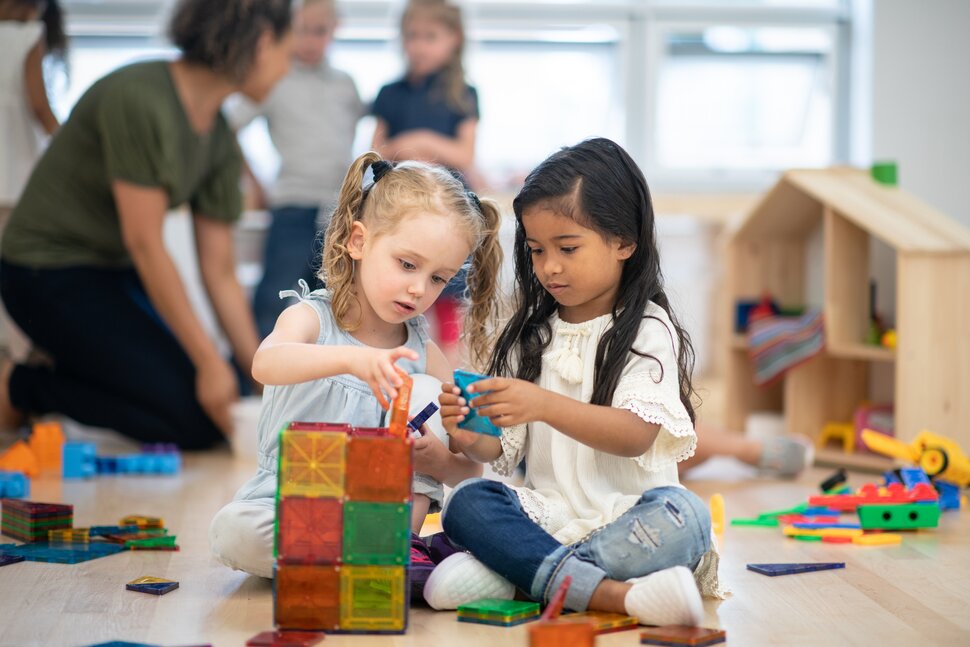 Our Montessori Program
For every learner ages 3 – 6 years old in a school setting in Columbus, Indiana.  
Thrive Montessori Academy is a school where all children learn at different rates and we are prepared to meet them where they are at. We offer one-on-one care with an RBT as well as an educated Montessori teacher in each classroom. Children will have a prepared environment to work in everyday as well as the classroom set up for their individual needs at their level. 
Montessori is a way of teaching that is very hands on and child-centered. We follow what interests each child and grow from that point. We follow their motivation depending on their developmental needs. We strive for our children to learn how to be independent, create a work ethic, to be courteous, responsible for oneself, others and the environment, learn manners, how to take care of the world around them, practical life activities, sensorial activities, math, language arts, science and culture.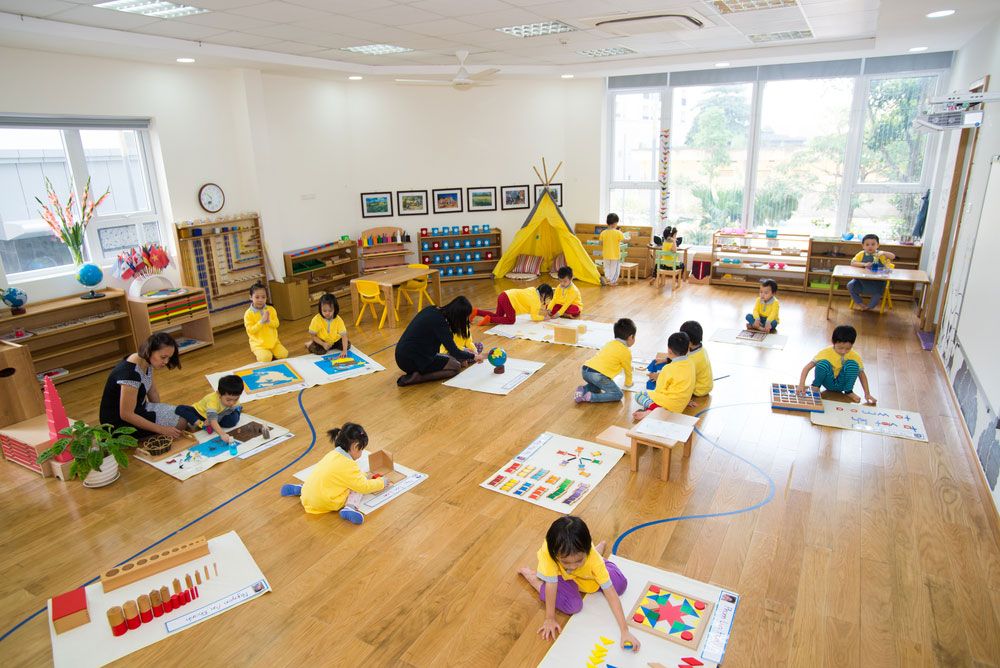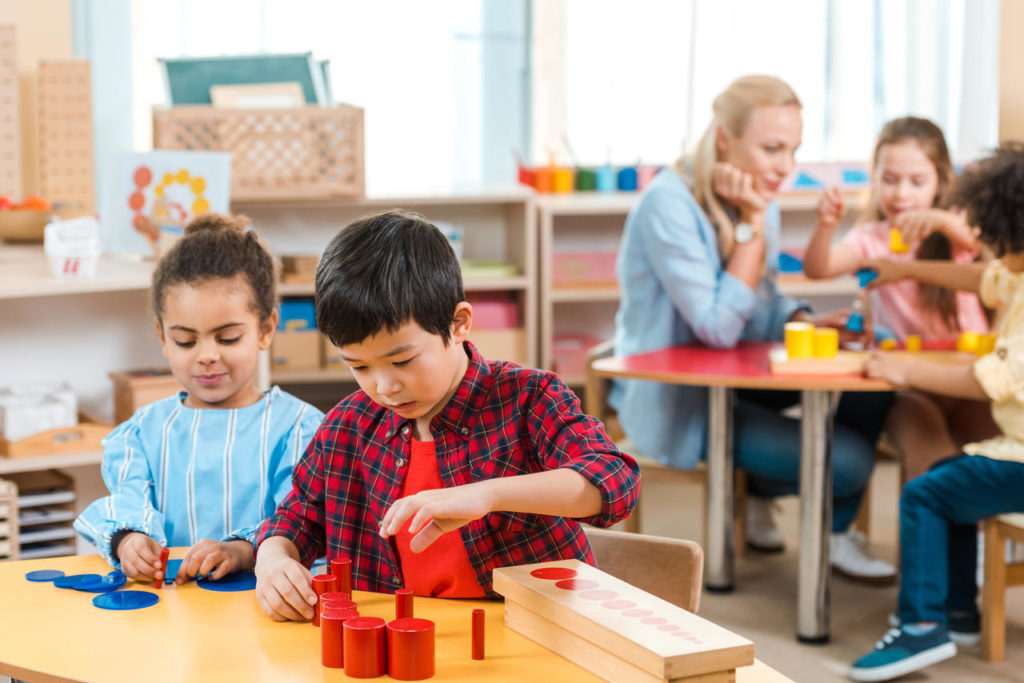 We love to tie different learning objectives together. Children are getting many different learning opportunities throughout just one lesson! For example, tying practical life activities that we do in everyday life with sensorial lessons which deal with our five senses.  While watering plants, washing our hands, cleaning up messes that we make, preparing food  and so much more, children can use their sense of touch to feel different objects and then we can correlate that with math and feel which one weighs more.
During the day we also have set times to have uninterrupted work time. During this time, the children will work while we go around and observe, prepare materials, and help children learn the way that fits them best. We make sure they are on task as well as staying focused.
Children really strive to do their best and want to show responsibility for their work. Seeing children thrive to be independent and become little humans in this world is truly amazing! 
Join us at Thrive Montessori Academy!
If your child is currently enrolled in ABA at Imprint, please speak with your BCBA to determine if this program is a good fit.
Sign Up for Thrive Montessori Academy
How To Sign Up For Our Academy
1. Complete Our Application Form
Completing our intake form online is simple and easy. Just click Get Started below.
2. Our Team Evaluates Your Application
Our team of proffesionals review your application and will contact you about your child joining.
3. See You At School!
See your child learn and grow in their own, unique, individual way while becoming more independent and capable. 
Have Questions? Give Us A Call!
Our team is always happy to help you by answering any questions or concerns you may have before starting or during school. 
Contact Us
Email: referrals@imprinttherapy.org
Phone: (812) 413-9321
Fax: (812) 413-9323
Hours
Monday: 8:30 am-4:30 pm
Tuesday: 8:30 am-4:30 pm
Wednesday: 8:30 am-4:30 pm
Thursday: 8:30 am-4:30 pm
Friday: 8:30 am-4:30 pm