Applied Behavior Analysis
We provide 1-1 ABA in Indiana. Our behavioral therapy helps clients on the autism spectrum in Columbus, Indiana. Each individual client is given therapy that suits their social, behavioral, and daily needs.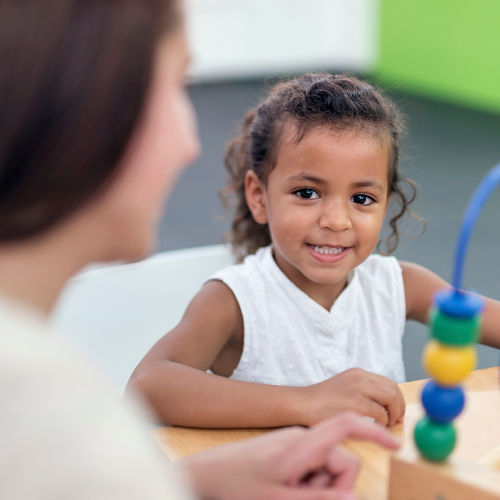 ABA In Indiana at Imprint Pediatric Therapy
Our therapists spend the session engaging with their client 1-1 through play, programming, and behavior intervention.
During the session the client's motivation is followed and programming is incorporated as the client moves throughout the center. Clients are exposed to an abundance of learning opportunities each session through, play, social interaction, group settings, and learning sessions. Each session is tailored to the individual and therapists contrive opportunities for programming consistently. 
Our team of Registered Behavior Technicians collect behavioral and programming data on each client's behavior and programming progress. Each client's data and progress is analyzed by our Board Certified Behavior Analysts. Our BCBAs create individualized behavior interventions and programming goals based on the data collected. Our RBTs implement the programming curated by our BCBAs as well as implement the behavioral interventions put into place.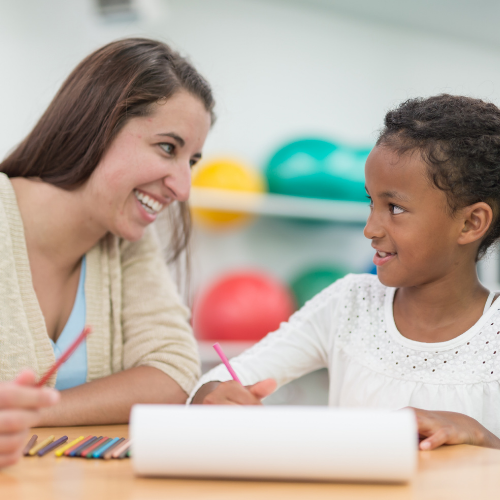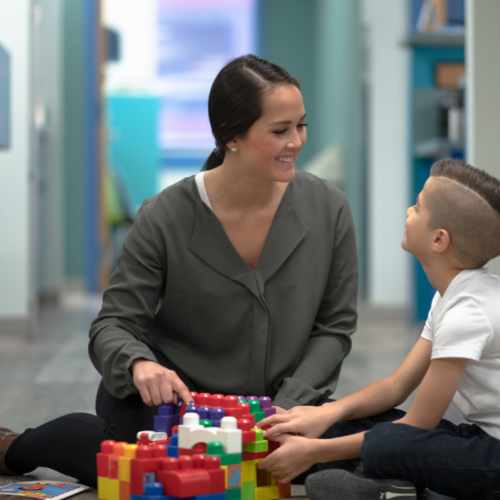 Our team of therapists track our client's behavioral progress and programming progress. Based on the data, our behavior analysts review the client's progress and create individual plans designed to support our clients of all skill sets and meet each client's specific behavioral needs. 
Our client's programming includes:
Motor Skills

Daily Living

Social Skills

Behavioral Help

Linguistic/Language and Communication Skills

So much more!
Programs are tailored for the individual and their needs. 
How To Sign Up For Our Services – ABA In Indiana
1. Complete Online Intake Form
Completing our intake form online is simple and easy. Just click Get Started below.
2. Team Evaluates Your Form
Our team of therapists reviews your individual needs to create a treatment plan.
3. Let Therapy Begin
We begin to change lives as therapy and routine assessments begin. 
Have Questions? Give Us A Call!
Our team is always happy to help you by answering any questions or concerns you may have before starting, or during therapy.